5 Day Yellowstone
Adventure
Trip Snap Shot
5-DAY YELLOWSTONE VACATION PACKAGES AVAILABLE MAY 15TH THRU AUG 15TH
For those of you who want all the comforts of home, but still want the excitement of outdoor activities, this 5 day Yellowstone vacation package is for you. You will stay in a comfortable Yellowstone vacation rental of your choice for 5 nights. During your stay, join us for a full day of Whitewater Rafting, a 4 hour Horse Ride another day, and a Cowboy Cookout* (with or without an hour evening ride). This will allow you to spend the remaining days your here seeing the sights of Yellowstone National Park. We are happy to recommend which Yellowstone sights to see and which to skip. -Take it from the locals! *The Cowboy Cookout will end on August 10th for the 2015 summer season. Packages may still be booked but we cannot offer the dinner after August 10th, 2015.
Look at the full descriptions of the Yellowstone vacation cabin rentals, under Lodging on our site, and all of the related activities. We provide convenient Yellowstone lodging outside of the park. Activities can be added or removed from our Yellowstone vacation packages, but remember that changes will affect the price of the packages. Please call us for assistance with the availability and pricing for other activities. These Yellowstone vacation packages are limited in quantity, but very, very fun! Call soon to check availability. July especially fills up quickly.
LODGING: The Yellowstone National Park lodging cost will vary depending on property selected. See our Lodging page of our site for more information.
ACTIVITIES INCLUDED WITH THESE YELLOWSTONE VACATION PACKAGES:
18 Mile Raft Trip

2 hour Horse Ride

Cowboy Cookout

Guided Hiking Tour in Yellowstone National Park
REMEMBER: YOU HAVE OPTIONS TO CUSTOMIZE YOUR YELLOWSTONE VACATION PACKAGES!
Lodging in one of our Yellowstone vacation rentals: $190-$700 per night (see lodging page)

Activity Price for parties of 3+: $349 per adult and $296 per child 12 and under

Activity Price for parties of 2: $469 per adult and $396 per child 12 and under

Don't forget! You can customize your Yellowstone activities
DAY 1
DAILY ACTIVITIES PENDING AVAILABILITY, BOOK EARLY
Cabin check-in, 4pm – 8pm.
Spend the day seeing some of the sites in Yellowstone, go for a hike, soak in a hot spring, see Old Faithful blow its top, do your grocery shopping for the week. Check in, relax, and enjoy getting settled in your Yellowstone cabin.
Close the evening with a barbecue on the deck and watch the sunset on Electric Peak (11,000ft).
DAY 2
A FULL DAY OF WHITEWATER RAFTING ON THE YELLOWSTONE RIVER
Your trip will depart just below the Flying Pig Camp Store at 9:30 am. Raft class 1-4 rapids and enjoy a riverside picnic lunch on your 18 mile guided voyage downstream.
Finish up your adventure by 3pm. Spend the afternoon and evening at your own pace. Maybe try throwing a line in the water below the house and catch rainbow trout, cutthroat trout, brown trout, or mountain whitefish. Be sure to pick up a Montana fishing license in our store at 204 Park Street in Gardiner. You will find a full service fly shop, camp store and gift shop that is a super fun place to shop!
DAY 3
TOUR YELLOWSTONE PARK
Choose your own Yellowstone adventure! That's the beauty of our private tours. Whether you are interested in Yellowstone wildlife, geology, geysers, or hiking, we have an option for you! Our Yellowstone tours are tailored to your group's activity level, and all tours include a walk or hike (casual stroll or destination hiking). You'll be with a expert naturalist who will help to make the most of your visit to Yellowstone. Our guides are friendly, knowledgeable, and offer great advice for the rest of your trip as well. Private tours include, an expert guide, in-park transportation and high powered spotting scopes. Lunch is included!
After your tour, consider stopping for dinner at Roosevelt Lodge and sit on the same porch sipping beverages as President Teddy Roosevelt did 100 years ago!
DAY 4
2 HOUR HORSEBACK RIDE
Depart at either 9am, 11am, or 1pm. You are in for a treat as you cowboy-up at our high mountain ranch. The views are spectacular, the cowboys are real, and the groups are small. Make sure you bring your camera.
After your ride, we recommend a nice long soak in the local Hot Spring (3 miles away) called the Boiling River – so unique!
Looking for a more refined experience? Drive about 30 miles to Historic Chico Hot Springs and soak in their pool. (Yes, cocktails are allowed in the pool.) It is very family friendly with two dining options: the poolside grill or the 4 star, nationally acclaimed but casual dining room. Make reservations for the dining room ahead of time!
DAY 5
COWBOY COOKOUT – IN THE EVENING (YOUR DAY IS UP TO YOU!)
After you have enjoyed your day exploring in Yellowstone National Park come enjoy a relaxing one hour evening Horseback Ride and Cowboy Style Steak Dinner with us! From 7500 ft the views are incredible, not a better place to enjoy a Montana Sunset.
This mouth watering option is the perfect family dinner activity. Let us serve you after a day of sights in Yellowstone. Sue is one of the best cooks around, just ask the bunkhouse full of cowboys!
Dinner is served at 7 pm up at the ranch.
DAY 6
CHECK-OUT TIME IS 10AM.
Your adventures are winding down and we hope you enjoy the rest of your trip! Possibly see those last few sites in Yellowstone National Park and head down the road with your memories.
What other's are saying about
this trip on:
"This was our first time to white water rafting and horse back riding! We found flying pig online and went with them. It was an amazing experience! One that can not be matched! We had the time of our lives! Thank you so much flying pig for the wonderful experience!!"
"Years ago I had a terrible experience white water rafting, but after rafting with Flying Pig I have a completely different perspective and overcame my fears. The river is beautiful, the rapids are a blast, the staff is super friendly, skilled, and professional, and the experience is definitely worth it! I highly recommend the experience!"
Other trips you might like: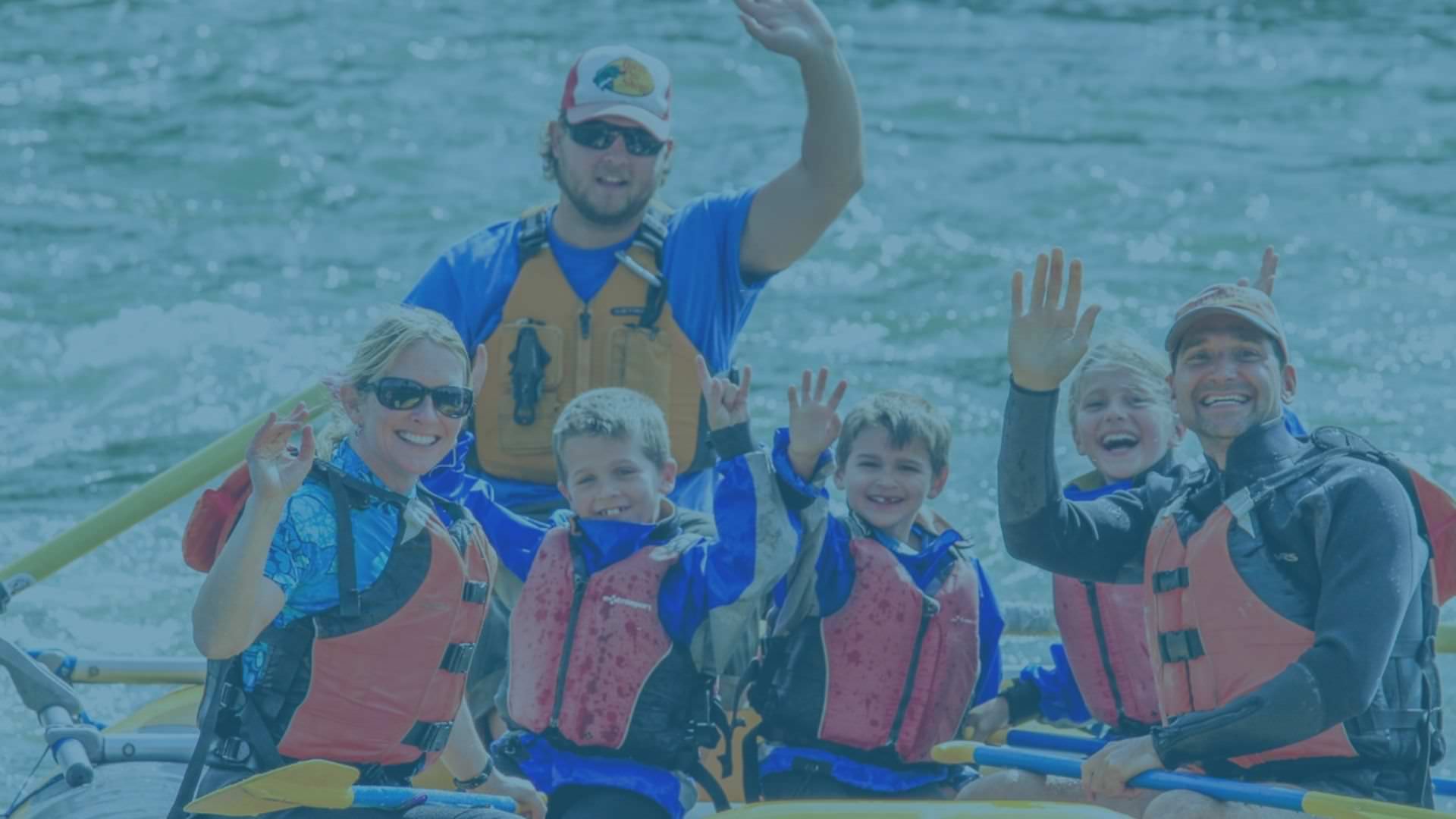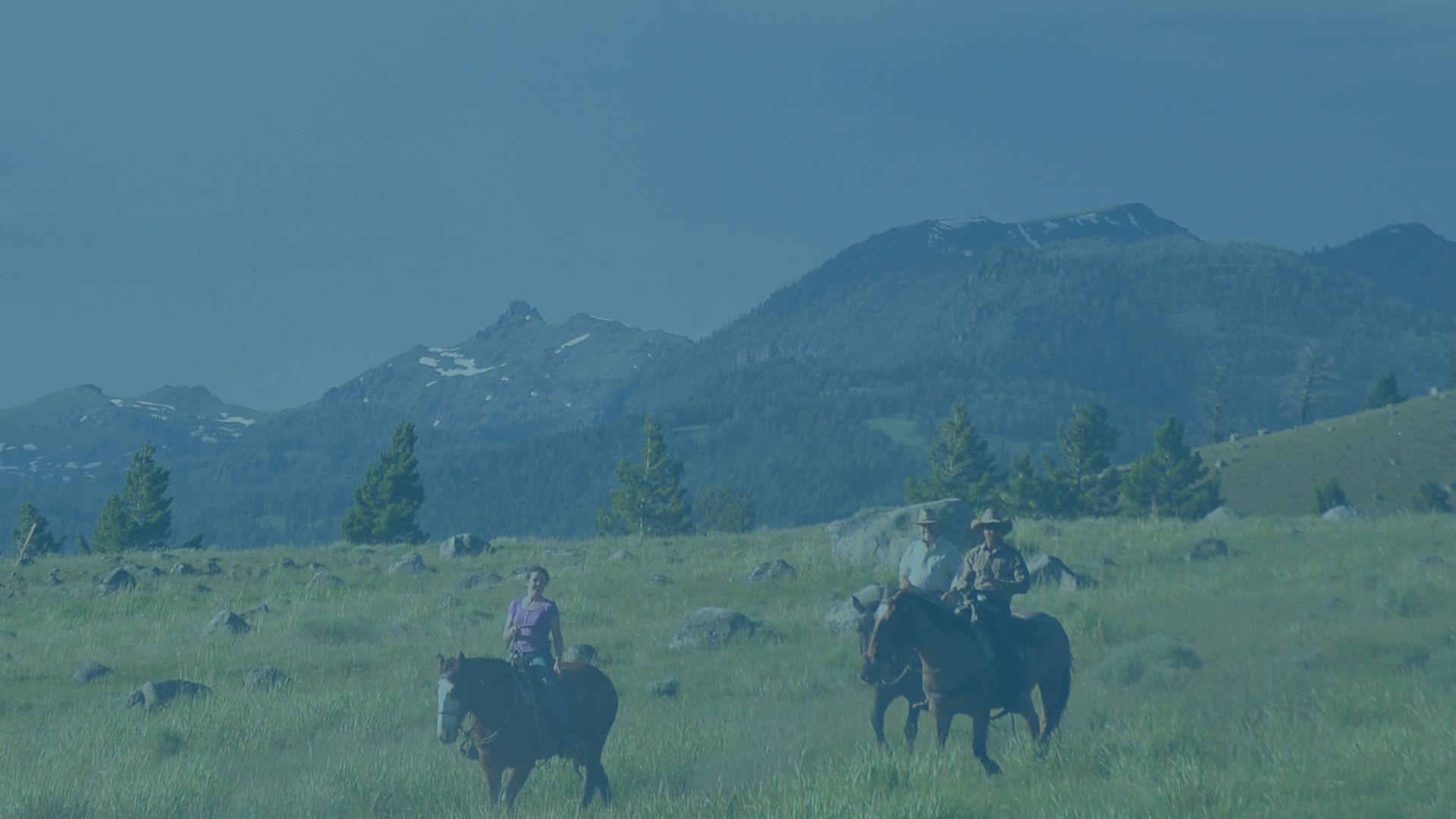 3 Day Yellowstone Adventure