Trip Snap Shot
11:00am daily May 1-Sept 10
September 11-19, Daily, Departing at 11:30am check-in @ 10:30am. To book you MUST call us at 406-848-7510.
Horseback riding and whitewater rafting are always on the list of "Vacation Must Do's" for most visitors. Leave the planning to us and take advantage of our Paddle/Saddle Package! We have developed a perfect day that combines both activities and will leave you smiling for days.

You'll take a 2-hour horseback ride through the gorgeous Gallatin National Forest, enjoy lunch on us and cool off in the afternoon with an 8-mile family-friendly rafting adventure!
This beautiful river originates in Yellowstone Park and flows north for over 600 miles before joining with the Missouri River. It is the longest un-altered river in North America and a truly special place to raft.
The perfect ending to this day is a retreat to the local hot springs to relax! Ask your guide for directions. As this is one of our most popular trips, advance reservations are recommended.
$ 125 Adults
$ 105 Children 7-12 yrs old (Riders must be at least 7 yrs of age, see Paddle/Saddle Express to accommodate riders 5 years of age and up)
Weight Maximum of 300 lb per person
10:00am: Check in at the Flying Pig Adventure Center at 511 Scott St. Gardiner, MT at 10:00 am, one hour prior to your ride. We will give you lunch tickets and driving directions up to the alpine ranch where the fun begins.
10:00am - 10:30am: Drive approximately 20-30 minutes to our partner guest ranch in the beautiful Absaroka Mountains.
*Please be advised: The drive to the ranch is up a mountainous, gravel road. For this reason, large RVs, travel trailers, motorcycles and vehicles with a clearance lower than a standard sedan are not recommended.
11:00am - 1:00pm: The cowboys will greet you upon your arrival and match you up with one of their awesome steeds. After you get saddled up, your ride will travel through the beautiful Gallatin National Forest overlooking Yellowstone National Park, taking you through a series of meadows and forests. The beautiful vistas are unforgettable!
1:00pm - 2:30pm: Drive back to Gardiner, MT to enjoy your included lunch.
2:45pm: Come back to our rafting headquarters and check in with the friendly administrative staff. We have changing rooms on site for you to change from your riding clothes to your rafting gear.
3:15pm - 5:00pm (approximate end time): Row, row, row your boat 8 miles down our family-friendly stretch of the Yellowstone River! Appropriate for adults and kids 40 lbs. or heavier, your friendly & professional river guide will help you navigate this 8 mile stretch, while sharing history about the area, and their best jokes! We'll pick you up at the take-out and bring you back to our headquarters in town where you'll be able to view the photos taken by our professional photographer, who will have been following you on the river. You then have the option of purchasing single prints or a full USB of approximately 15-20 photos which you can print, share and post as often as you like!
What other's are saying about
this trip on:
"We had a big group from 9 yrs old to 75 years old and the Flying Pig Adventure Co took great care with all of us. It was an amazing white water ride with thrills and spills down the Yellowstone River... cold but lots of fun! Libby (our guide) was amazing and has lots of local knowledge!"
"My wife and I had a fantastic time on the horse trail and rafting. All of the employees were enthusiastic and caring. We totally recommend Garrett as your rafting leader. He makes it fun and is very knowledgeable. Thanks for a great time from your NY friends."
WHAT DO WE WEAR HORSEBACK RIDING?
Long pants, closed-toe shoes. Every horse will also have a small saddle bag so you'll have minimal storage for things like a camera, water bottle and a light jacket. Please know that this trip will go rain or shine, unless the ranch determines that the trail conditions are too dangerous. If it's raining and the ride is still going, you will need to provide your own rain gear as the ranch does not have any for you to use.
WHAT DO WE WEAR WHITEWATER RAFTING?
Bathing suit, shorts, t-shirts; anything you're comfortable getting wet. Synthetic or quick-drying clothing is preferred over cotton. For your feet, we recommend a water shoe that secures around the ankle (no flip flops or Crocs). We also have river shoes available for your use, included in the price.
Other trips you might like: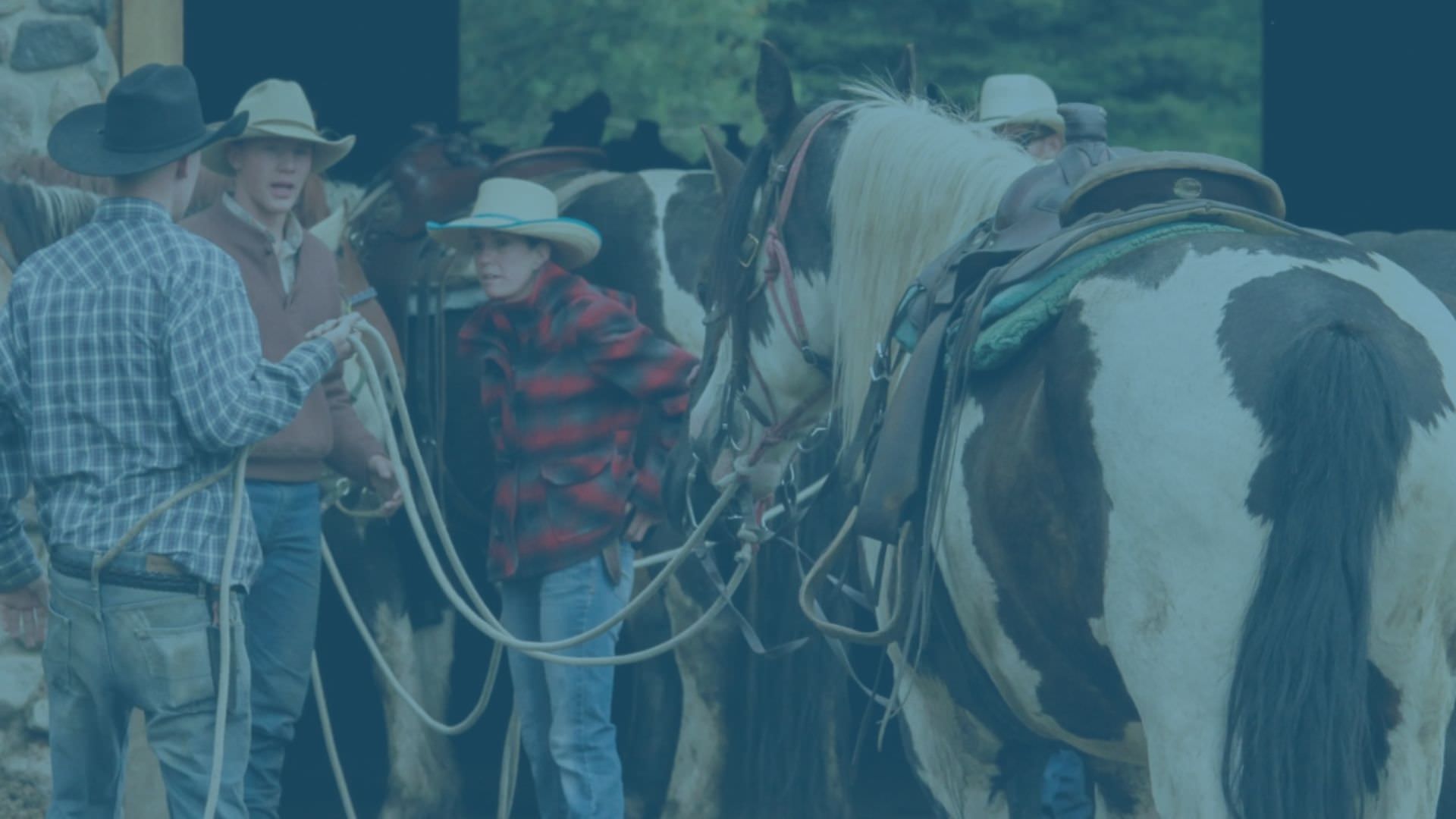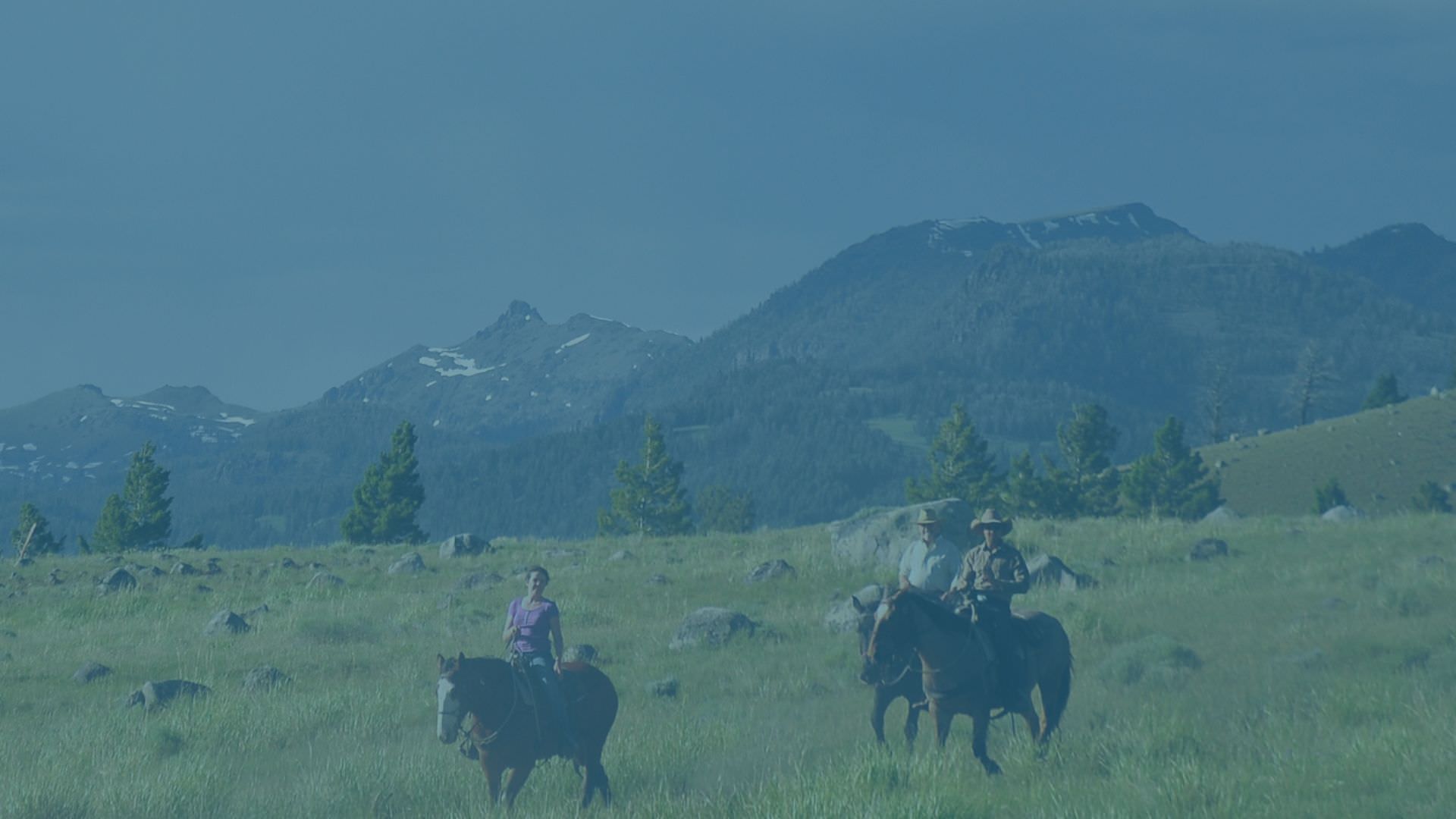 3-Day Yellowstone Adventure