A new series featuring the beauty of our very own Yellowstone has made its debut! Kevin Costner's show might be an action packed work of fiction but this park's gorgeous views are absolutely real.
SIGHTSEEING
If you're wondering which sights are absolute must-sees, here's a place to start: Upper Yellowstone Falls, Yellowstone Caldera, Grand Canyon of the Yellowstone, Grand Prismatic. These are just a few of the majestic sights of our beautiful park. Beyond the gorgeous natural sights, there is a vast variety of wildlife. Bison, wolves, elk, moose, and the list goes on. Be sure to bring a pair of binoculars to not miss a single thing!
RAFTING
White-water rafting adventures on the Yellowstone is one of the most thrilling adventures! It's a wonderful way to enjoy a more intimate experience with an iconic river. With a trusty guide you'll not miss a single opportunity for spotting wildlife along your journey. An awesome combination!
GUIDED YELLOWSTONE PARK TOURS
Did you know that only around 2% of visitors actually go off-trail to see the park? It's an absolutely shame considering there so much to be seen off the beaten path. Thankfully for vacationers we have expert guides to show them all most beautiful places off the beaten path on a Yellowstone Park tour.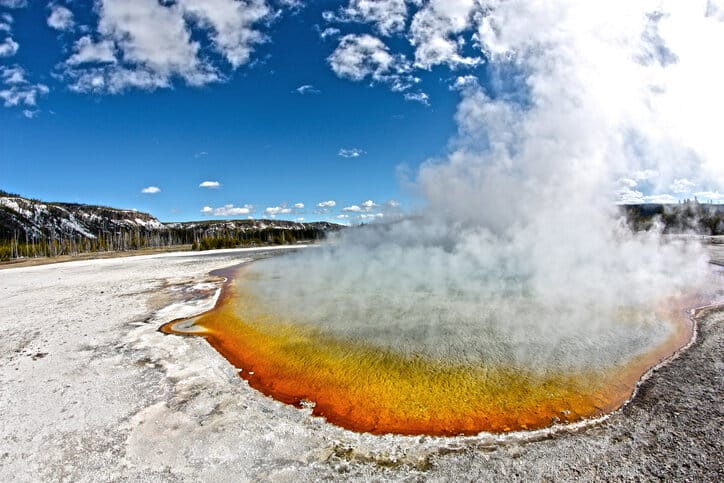 FLY FISHING
Take a clue from celeb Zac Efron and use your vacation time to learn the great sport of fly fishing in Yellowstone National Park. There's nothing more satisfying than catching your own dinner! If you're an expert, you need only to be pointed in the right direction. And for those who are new, our Flying Pig guides will spend the time to teach you the basics and get you out to the gorgeous waters that will inspire you with your new skills.
CAMPING & RENTALS
Camping is the most classic option when visiting Yellowstone! Some campgrounds in Yellowstone Park are first come first serve and others require a reservation. There are many beautiful Forest Service campgrounds outside of the Park near Gardiner that are wonderful options as well. If staying in a rental is your choice, please take a look at our options on our website!

Whatever you choose to do in Yellowstone, you'll be sure to have a blast with your family. It's all about connection…to each other and to the amazing beauty of Yellowstone's natural world. Away from cell service, your family will be sure to relax. You won't be disappointed in the sights and activities that are practically endless!