Trip Snap Shot
CHECK IN AT 2:30 PM, DAILY MAY THRU AUGUST
Day One: We'll greet you in the afternoon and provide you with directions to the premier outfitting ranch in the northern Yellowstone area, called Hells A Roarin' Ranch. Surrounded by forest service and miles of wilderness, the ranch has 2 cabins and 3 cozy canvas wall tents for guests to get settled in before a delightful 2 hour horse ride with dramatic views overlooking Yellowstone. Followed by a steak on the grill and all the fixins' at the legendary Cowboy Cookout, you can really settle into the ranch experience with a Montana sunset and 70 horses wandering the hill side.
Day Two: Rise and Shine, continental breakfast served at 8:00am. By 9:00am you'll be atop your horse headed into the wilderness for a two hour horse ride. You'll be glad for photo stops in this Montana scenery—few people get to experience this wild country. When you return to the ranch, you can enjoy a picnic lunch and wander around to soak in all you can of ranch life before winding back down the hill to Gardiner. Your heart will be content from all the high mountain fresh air!
Choose between 2 Cabins and 3 Wall Tents

Cabin Stay: $300 Adults and $250 Children 17 & Under

Wall Tent Stay: $250 Adults and $225 Children 17 & Under
ADD ON OUR OVERNIGHT RAFT TRIP AND MAKE IT A 3 DAY ADVENTURE!
Check out our suggested 3-Day Itinerary for an action-packed adventure with the Flying Pig.
What other's are saying about
this trip on:
"Had a blast rafting with my husband and 4 teenage kids. Was nervous as they all aren't outdoors fans but our guide was awesome and went out of her way to get fishing rods for our boys. We also played tether ball, kicked the soccer ball around and hung out by the fire. It was relaxing not to have to think about what to do to keep them all entertained and rarely saw them on their phones! This was the highlight of our trip....their words!"
"Our family of 4 (mom, day, boys 10 and 13) did the ranch overnight and 2-day rafting trip. It was a blast. There was 4 hours of horseback riding through the beautiful Montana countryside outside Gardiner (2 evening, 2 following morning). Be sure you can handle that long on a horse, some city folks will hardly be able to walk or sit afterwards. The guides were excellent though and able to point out all kinds of sites, animals, and birds."
Other trips you might like: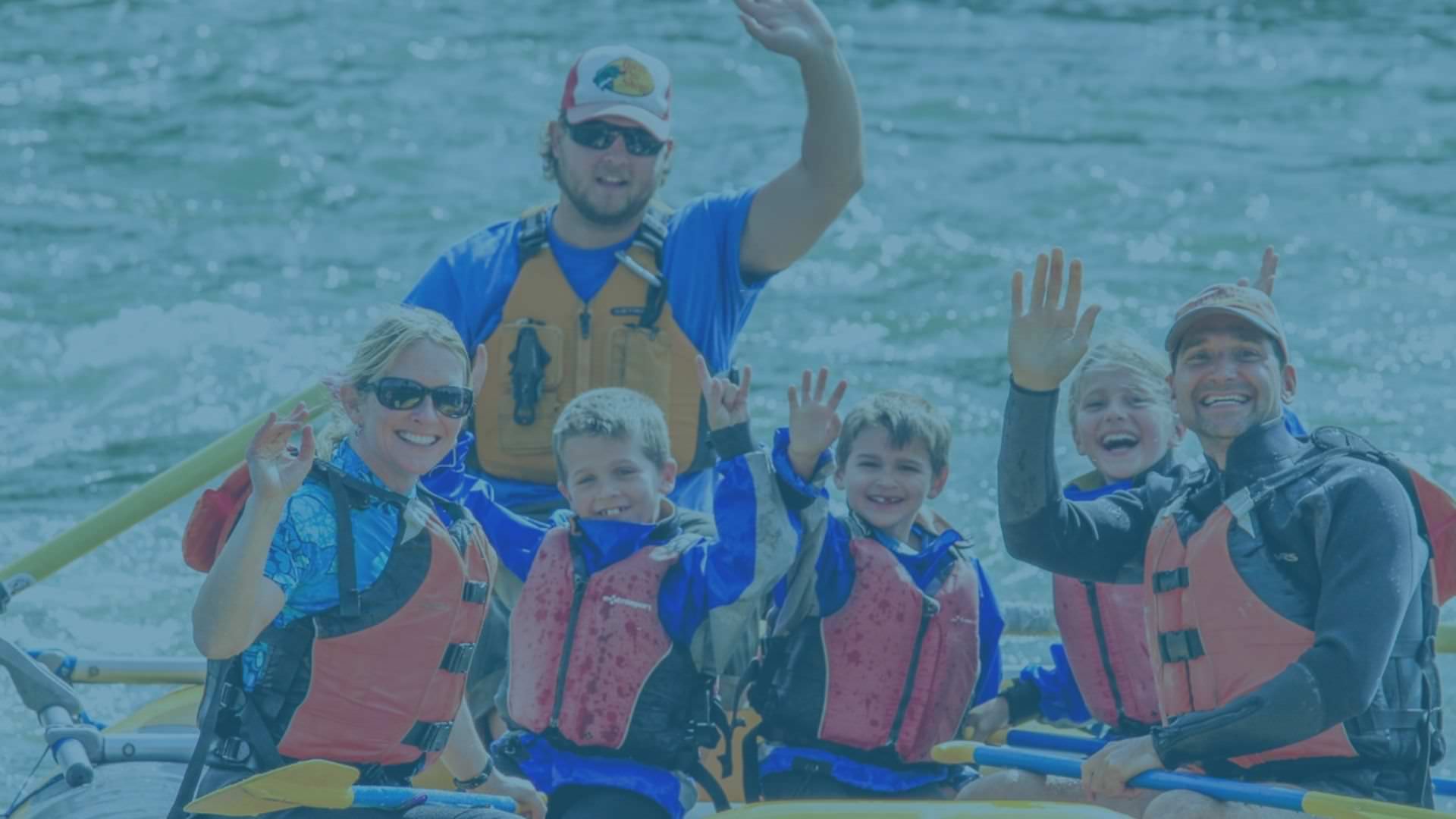 3-Day Yellowstone Adventure