Looking to explore the great outdoors and have an unforgettable adventure this year? It's never too early to start exploring your options. And at Flying Pig Adventure, we have several incredible opportunities for tourists and adventurers of all types. As recipients of a 2020 TripAdvisor Award, we're proud to be one of the top outdoor adventure companies in Yellowstone and the surrounding Greater Yellowstone area.

Our experienced staff, dedication to customer service, and wide range of outdoor adventure packages ensure that you and your family can have the time of your lives – no matter what adventure you're looking for. It's never too soon to book an amazing western experience – so learn more about what we have to offer below, and contact us to get started.

1. Whitewater Rafting 

Looking for an experienced outfitter for whitewater rafting in Gardiner Montana and the Yellowstone area? Flying Pig Adventure is the #1 choice. We have been voted Gardiner, Montana's  #1 rafting outfitter and we proudly offer rafting packages ranging from calm Class I float trips, to challenging Class III & IV rapids that take adventurers right through the heart of Yankee Jim Canyon, and the Yellowstone River's fabled waves such as the California Curler, Sleeping Giant, Revenge, Big Rock and Boxcar.  No matter your level of experience or comfort zone, you can have a blast while enjoying the scenic views of the Yellowstone River and the surrounding big sky country.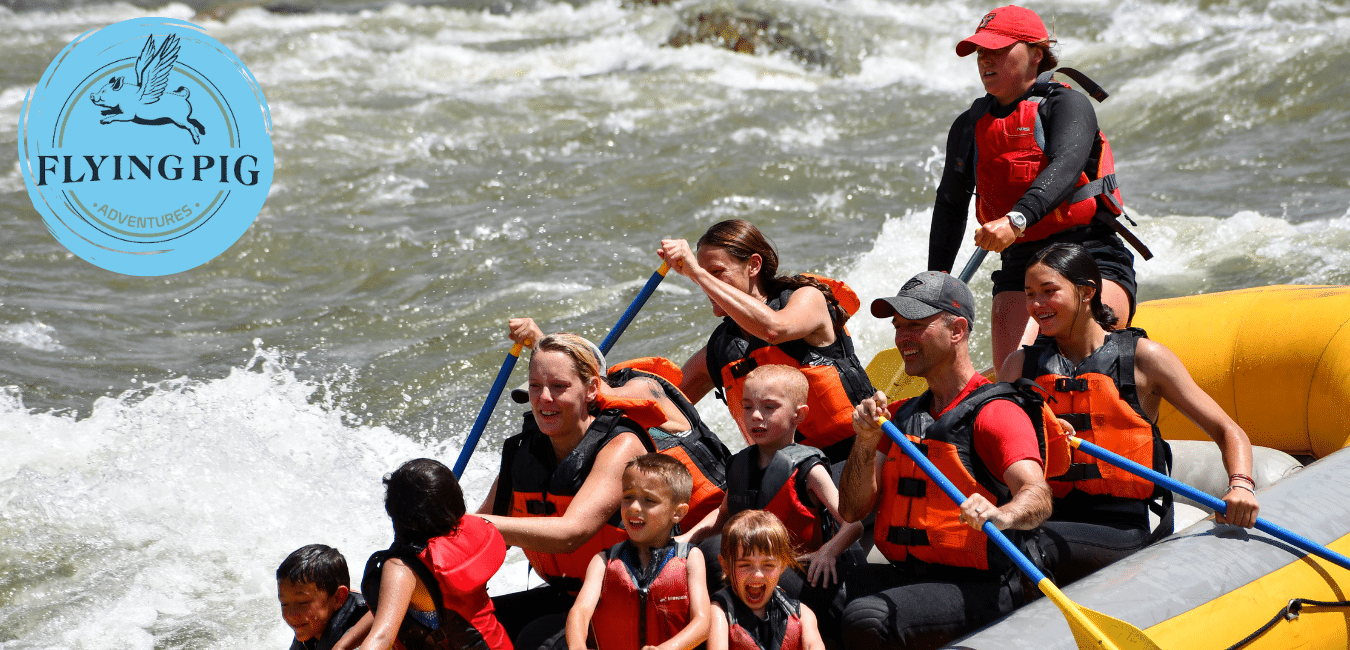 We also have plenty of different Yellowstone white water rafting and horseback riding packages available. From our short "Express" package to a 3-day adventure, you've got plenty of options. Book online now!

2. Paddle And Saddle 

Our "Paddle And Saddle" packages combine white water rafting and horseback riding – two of our most popular adventure packages. You'll begin the excursion with a 1 or 2-hour horseback ride into Gallatin National Forest's wild high country. This overlooks Yellowstone Park's northern boundary from 7,500' and provides all the magnificent views the Greater Yellowstone Ecosystem has to offer. After the ride, you'll join us for a thrilling 8-mile white water rafting adventure – all on the same day!

With Flying Pig Adventures, you don't have to choose between white water rafting and horseback riding – we offer the best of both worlds for tourists and adventurers seeking a truly Western experience. Please contact us if you have any questions!

3. Horseback Riding

At Flying Pig Adventure, we offer horseback riding by Yellowstone Park from our headquarters in nearby Gardiner, Montana. You can explore the wild, rugged wilderness of Montana just like pioneers and explorers did centuries ago – and enjoy a fun, family-friendly ride through the vast meadows and tall pines of Gallatin National Forest. Our horseback rides are appropriate for riders of all experience levels.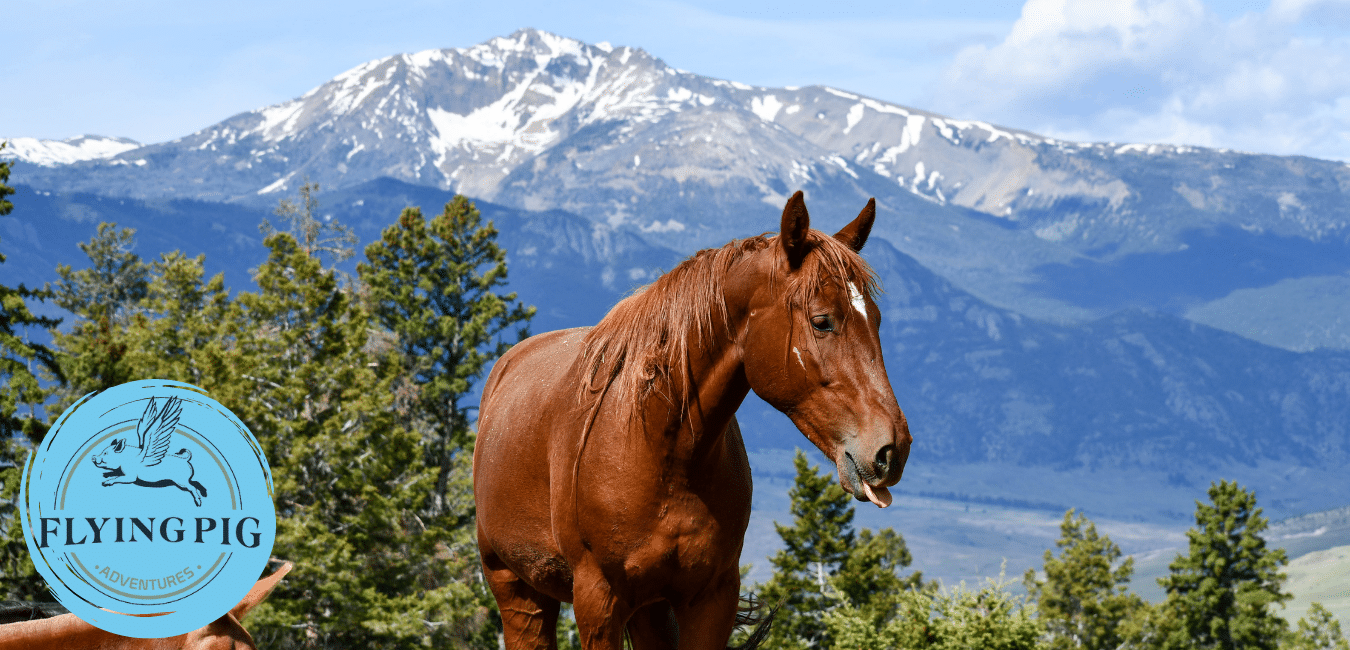 Whether you're an accomplished rider or a complete novice, Flying Pig Adventures is here for you. So book online today, and enjoy an immersive cowboy adventure that you and your family are sure to think of fondly for years to come. We have tours ranging from just 1 hour to full-day and overnight packages

4. Park Tours

We are proud partners of Yellowstone Wild Tours, who are the premier guides for Yellowstone vacation tour packages for individuals, families, and groups of all sizes. All of our Yellowstone park tours include professional guidance from an experienced team member who is a Certified Interpretive Naturalist.

The typical day will include a delicious breakfast and lunch, lots of bison, and hopefully some unforgettable sightings of the Elk, Bears, Wolves, and other creatures that are so unique to Yellowstone Park.

5. Fly Fishing 

We're a leading fly fishing outfitter in Gardiner, MT, and the surrounding area. Flying Pig Adventures experienced guides can help lead you and your party to some of the most fabled fly fishing waters in Yellowstone National Park. From our nearby Gardner River to the backcountry expanses of Slough Creek, the Lamar River, and Yellowstone Lake, our guides are eager to provide a trout fishing experience that anglers will remember for a lifetime. We are very fortunate to guide near world-renowned cutthroat trout habitat and are eager to share in some tight lines and bent rods with our clients.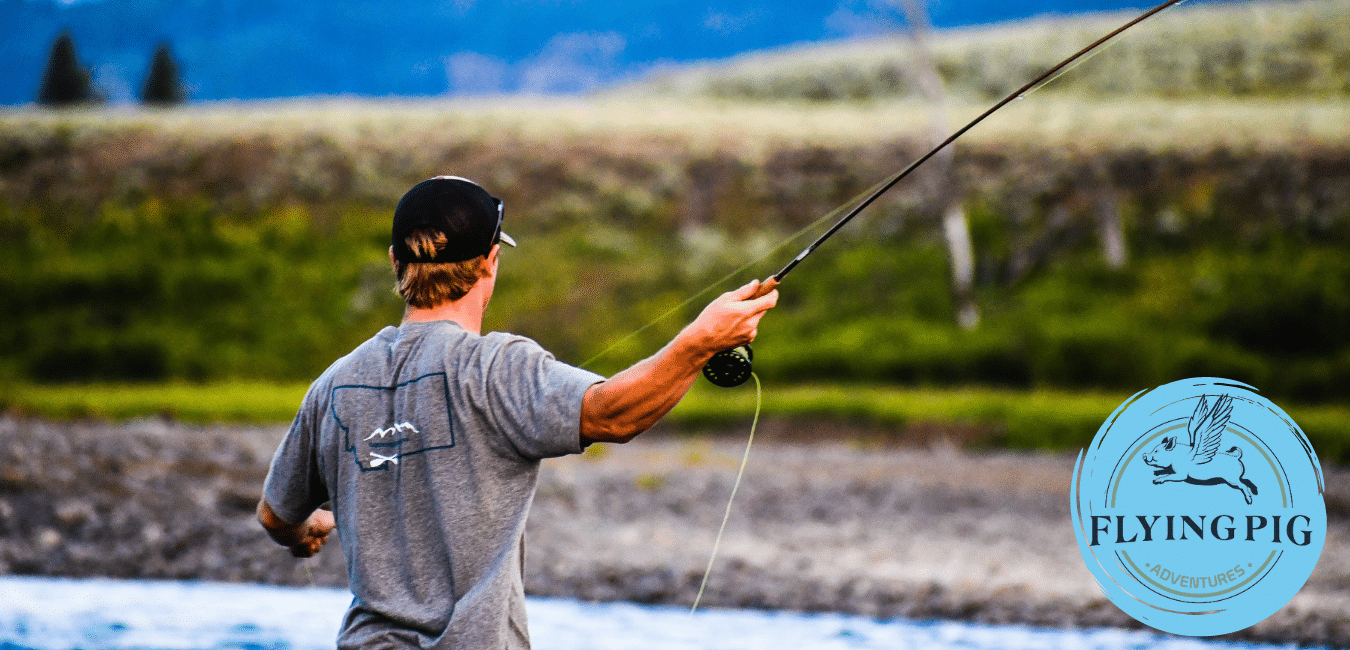 The unique combination of natural beauty and excellent fly fishing is what makes Yellowstone River and the other nearby waters in Yellowstone National Park such a legendary destination for fly fishing. We offer both full and half-day trips, as well as "Fish & Float" packages that include both a river tour and fly fishing. Yellowstone is home to some of the most prolific "hatches" in the lower 48, and it is our goal to present amazing opportunities for anglers to catch that trout of a lifetime on a big dry fly. Please call us at 888-792-9193 if we can help answer any questions about your fly fishing trip!

Contact Flying Pig Adventure Today To Book Your Next Trip! 

As the spring and summer grow nearer, our schedule at Flying Pig Adventures starts to get

more and more booked – so get in touch online or call us at 888-792-9193 to get the ball rolling on the highlight of the summer!

Worried about uncertain times, or not sure if you'll be able to make a particular date? We have a 60-day cancellation policy.  As long as you give us at least 60 days of notice, you'll get a full refund. Note that 30-60 day cancellations are refunded at 50%, and cancelations with 30 days or less of notice will not be refunded.