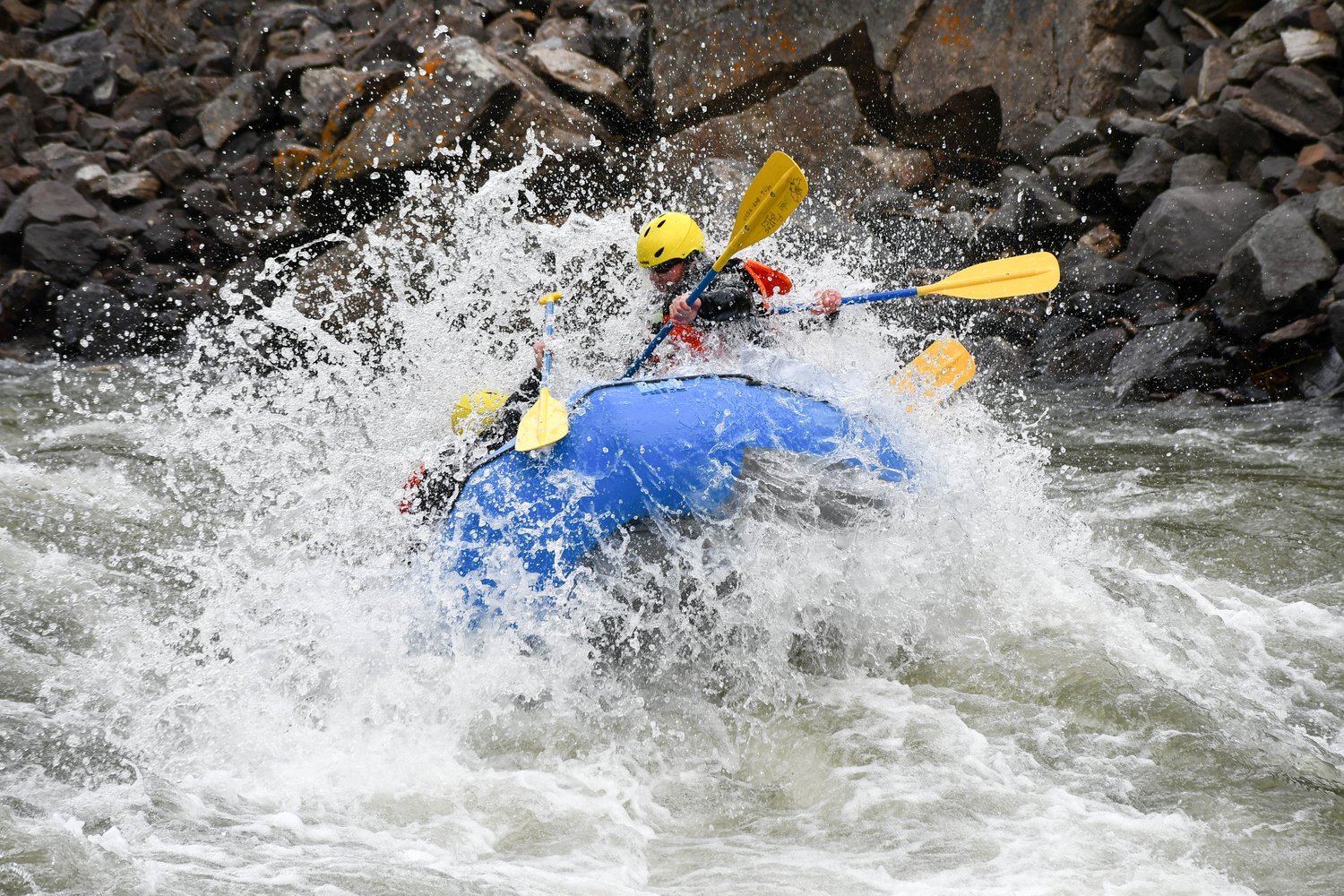 Are you craving an adrenaline-packed adventure in Big Sky Country this summer? Join Flying Pig Adventures on a half-day adventure down the Yellowstone River on one of our unforgettable 8-Mile Rafting Trips or Overnight Rafting adventures. Our trips provide a heart-pumping paddling experience perfect for every skill level. Our guides will guide you through exciting class II and III rapids while you float past scenic Rocky Mountain Views.
Half-Day Rafting Trip
Our 8-Mile Rafting Trips are perfect for those looking for a half-day adventure that will leave plenty of time to explore the park, enjoy some hiking, find a spot for fishing, spot some wildlife on a tour, or simply relax. These half-day rafting trips are ideal for families, first-timers, and thrill-seekers alike. Our half-day whitewater rafting trips are available 7 days a week, with 5 departures a day. The half-day excursion provides an adrenaline-packed adventure that will be unforgettable. The best part about this half-day rafting trip is it will leave plenty of time in your day to enjoy other parts of the amazing Yellowstone National Park. Flying Pig provides everything you need on your journey; all you need to do is book your half-day rafting adventure today!
Overnight Rafting Trip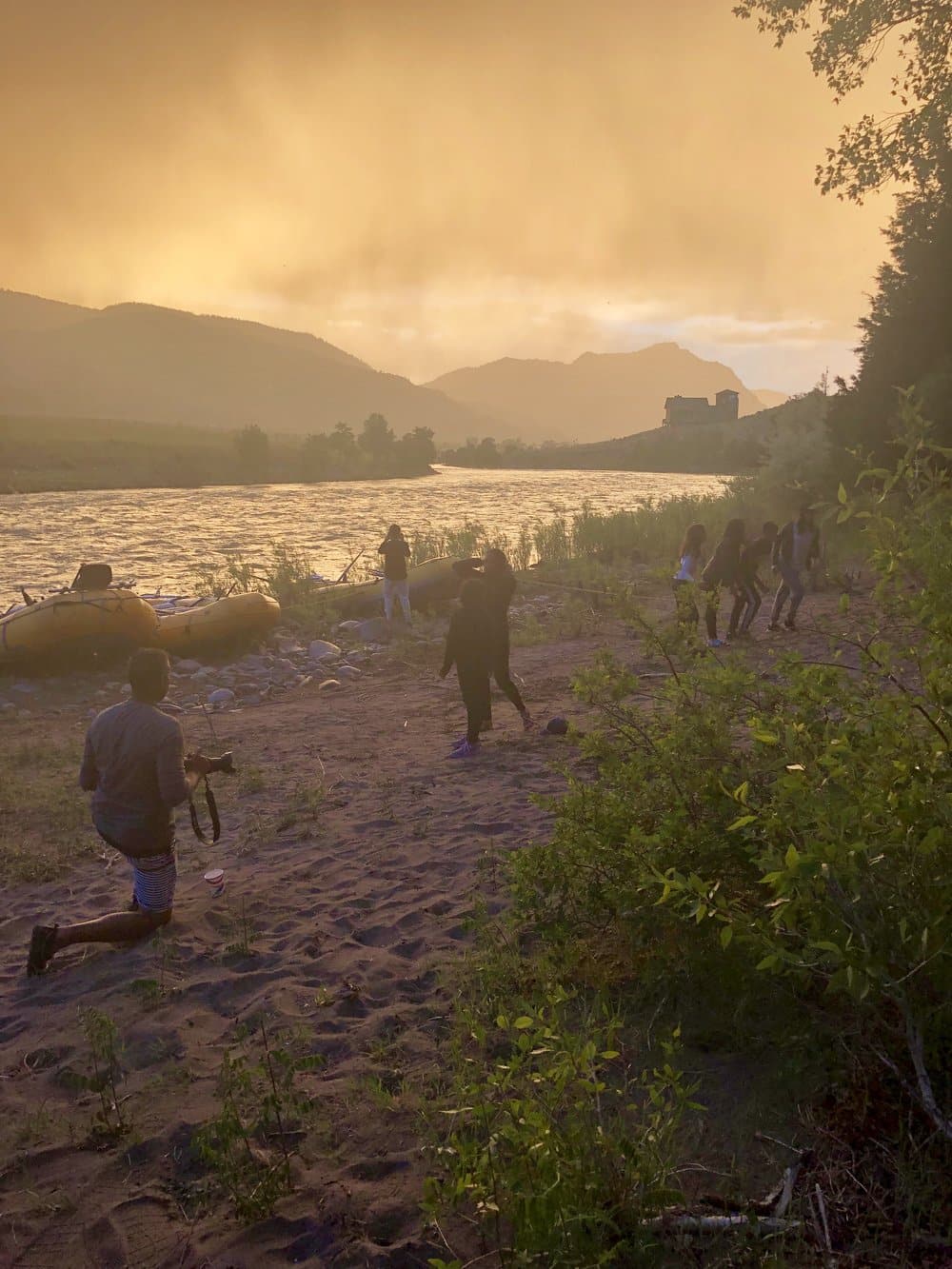 Our overnight whitewater rafting trip is a full-day experience you will never forget. Complete with a classic Montana Big Cowboy dinner, energizing breakfast, bonfire (if the local fire warnings allow), 2 half days of thrilling rafting, and a private spot on the river with full amenities, this trip is the ultimate adventure. These overnight rafting trips are available Monday through Friday and last a full 24 hours (3 PM check-in and 3 PM checkout). Our overnight rafting adventure provides just the right mix of heart-pumping thrills and relaxation to complete your Yellowstone experience.
With cool mountain temperatures, stunning views, and flowing mountain rivers, Gardiner is the perfect summer destination for the outdoor adventure seeker. No trip to Yellowstone is complete without a visit to Flying Pig. We are located at the northern entrance of Yellowstone National Park, with the Yellowstone River right in our backyard. Experience the thrill of white water rafting and book your next trip with Flying Pig Adventures Yellowstone White Water Rafting today!