The community that is fostered in Gardiner, Montana is the heartbeat of the town. If you were to walk down the streets of Gardiner, once crowded by tourists from all over, you would see the energy of Paradise Valley, seasonal workers and locals alike. Raft guides playing corn hole and cards on the sun-weathered deck, yoga led by locals in Arch park, and community members banding together to provide free resources for those in need.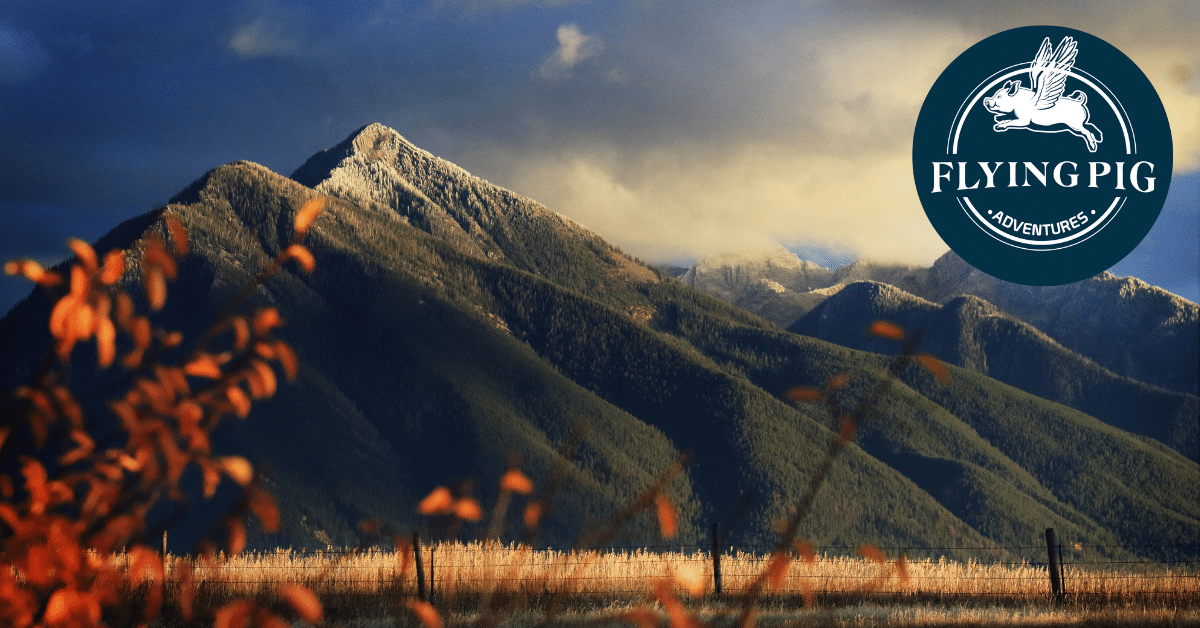 Now is the perfect opportunity for Montanans to vacation in their own backyard and experience the richness of their home state. Gardiner and Paradise Valley as a whole is an easy day trip from Bozeman, Livingston, and Billings. Those coming from Helena, Kalispell, and the Missoula area can find an abundance of camping and lodging accommodations for a weekend getaway.
The opportunities are endless in Paradise Valley with adventures suiting all ages and interests. Camping at Pine Creek, rafting and horseback riding with the Flying Pig, relaxing in the thermal pools at Chico Hot Springs, catching a live music show at the Old Saloon, or grabbing a drink on the deck at Sage Lodge… your opportunities for adventure are numerous. Get on your feet and explore some of the best hiking trails in the state including: Passage Falls, Livingston Peak, Chico Trout Pond Trail, Pine Creek Falls, or find yourself in Gallatin National Forest with a hike up to Knox Lake. The National Forest office would also be of assistance when deciding where to camp in the area.
If you find yourself looking to visit our area, feel free to explore opportunities for entertainment, food, and lodging with local Chamber of Commerce websites or giving us, the local experts, a call or email!
Your stay-cation is only a couple of hours away. Coming from Bozeman, you are only 1.5 hours away, using I-90 to travel east to get to Livingston, then taking the scenic Highway 89 south to travel through Emigrant and then to Gardiner. Those visiting from Helena and Billings only have a little longer on I-90 before directing south. The nearest Park Entrance right now is the West Entrance; the 3.5 drive to us from that part of Idaho takes you through Big Sky country before joining up on the interstate to head in our direction.
The Flying Pig is fully operational and all rafting trips have resumed:
The 8-Mile Rafting Trip

Our two-hour rafting trip is our most popular trip! A perfect beginner river rafting trip, wonderful for families looking for their first whitewater experience. Choose from 5 departure times daily: 9:15am, 11:15am, 1:15pm, 3:15pm and 5:15 pm.

The Scenic Float Trip

Experience the same gorgeous stretch of Yellowstone as your whitewater rafting counterparts but with double the relaxation with the scenic float trip. You don't even have to paddle – your guide will expertly ferry you down the Yellowstone while offering great information on the area as you sit back, relax, and effortlessly avoid whitewater splashes.

The 18-Mile, Full Day Rafting Trip

Spend the entire day on the Yellowstone River, with the excitement of Class II & III whitewater rapids as well as plenty of time to relax and enjoy the pristine wilderness of the Greater Yellowstone Ecosystem. Enjoy whitewater rafting fun and quality time with your friends and family under the watchful eye of an experienced Flying Pig river guide. Leaves one time daily at 9:30am. Lunch on a river island included!

The Overnight Rafting Trip

Gardiner's most unique whitewater rafting experience and the perfect family whitewater rafting adventure! Our overnight raft trip provides just the right mix of thrills and relaxation. Experience Montana's beauty: the endless starry sky, the Eagles of the Paradise Valley, the jagged caps of Yellowstone's Electric Peak, the waters of the pristine Yellowstone River, world class trout fishing, and the genuine hospitality of Montanans. This trip runs around 4pm one afternoon to 3pm the next day.

The Paddle and Saddle combinations

Either a two-hour or one-hour horseback ride combined with our two-hour raft trip, the Paddle and Saddle combinations make for the perfect morning or afternoon adventure experience!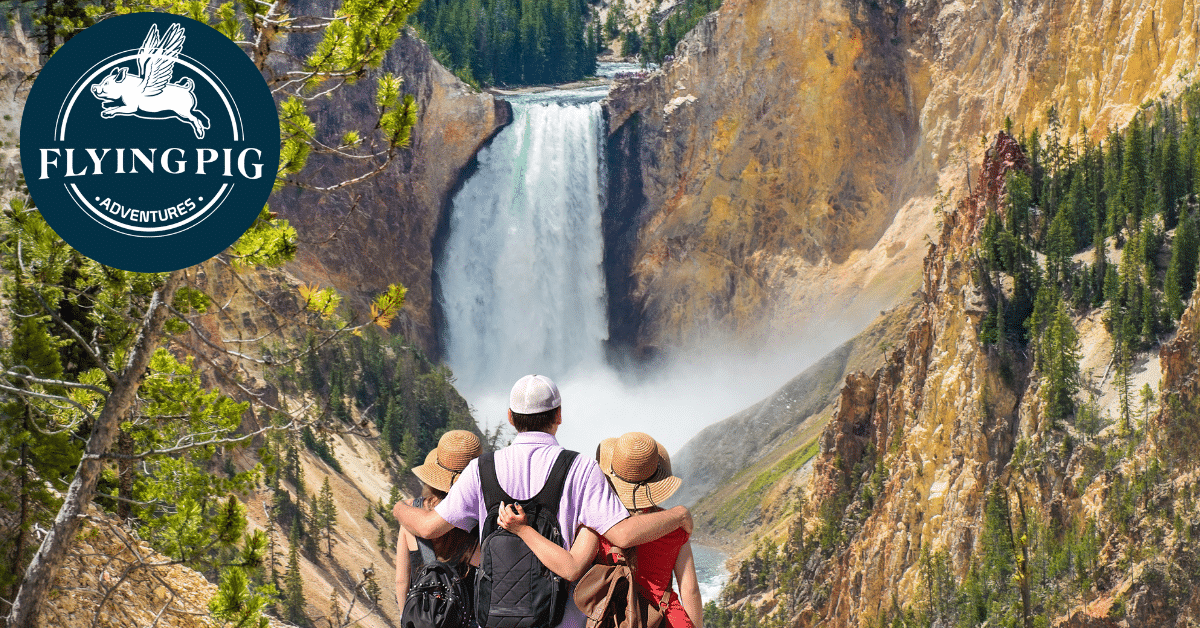 For so many in the tristate area, we rely on each other for business and word-of-mouth recommendations. We have been so blessed with well wishing and prayers of encouragement, but we also have a call to action for our friends: choose to support us and the small businesses of Gardiner and Paradise Valley by coming to see us! Book a rafting trip down the 'new' Yellowstone River with the Flying Pig and enjoy the beauty in your own backyard. Your friendship and partnership means the world to us as we navigate unprecedented challenges and launch into what we can hope to be the incredible rest of our 2022 season.
We are thankful for you and we cannot wait to host you on the Yellowstone River!
Your Flying Pig Adventure Co. team